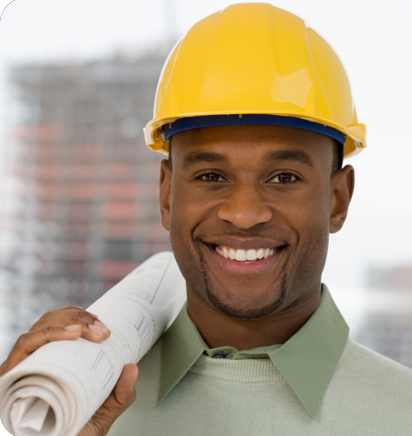 INFRASTRUCTURES, INDUSTRIAL WORKS
INFRASTRUCTURE FOR THE NEW FEDERAL CAPITAL AT ABUJA
Urban roads, highways, electrical distribution system, drinking water supply and sewage system.

WARRI DELTA STEEL TOWNSHIP
Construction of the infrastructure for the new town of Warri Steel Plant including:

Water supply, well sinking, water treatment plant and distribution system;
Sewage system, pumping and purification stations;
Electrical system;
Road system, rain water drainage system;
Public buildings ( hospital, five schools, administrative blocks, shopping centres, police station, fire stations).

ITAKPE MINING PROJECT
Civil engineering of iron ore beneficiation plant – 6.5 km long railway track – 41,000 m3 of concrete – 660,000 m2 of formwork – 3,000 T of steelwork

AJAOKUTA STEEL COMPLEX
Integrated steel works complex (Phase 3)
Civil engineering work on the plant producing
castings, dolomite, alumino-silicate, lime and
heat resistant materials;
Pumping and mud removal facilities;
Storage and maintenance shop;
Administration and leisure buildings
4,420,000 m3 of earthworks
330,000 m3 of concrete – 1,200,000 m2 of
formworks – 124,000 lm of cable trenches –
65 km of roads and 21 km of railroad tracks.

CRYOGENIC TANKS BONNY L.N.G. PROJECT
Construction of two cryogenic tanks of 84,200 m3 capacity each;
61.30 m diameter – 42.00 m high prestressed concrete.