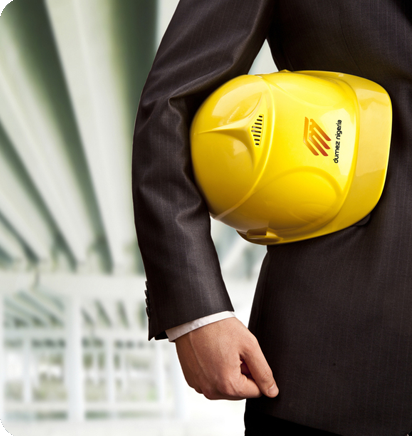 About us
DUMEZ NIGERIA, is one of the major Building & Civil Engineering companies in Nigeria. The Company was incorporated in Nigeria as a private limited company, on May 5, 1958. Since then the company has accomplished more than 100 projects in Nigeria. Along the way, the company has established a flawless reputation for its undertakings. Many have become our signature projects. Since 1958, Dumez Nigeria has made an important contribution to the growth and development of the infrastructure in the country.

DUMEZ NIGERIA is well known for its prestigious constructions and large-scale projects. Its experience in Nigeria and its know-how ensure the highest levels of quality. The company is capable of working with widely varying conditions and constraints. This success is underpinned by the diversity of experience gained in various fields of Building and Civil Engineering, and by the flexibility in design techniques and  methods used to solve specific problems.

DUMEZ NIGERIA is addressing the environmental challenges confronting its business through a pragmatic and far-reaching approach, which covers the design, construction and operating of buildings and structures for which it is responsible. It has the firm ambition of being a leader in terms of sustainable development.